Community Cat Complex
Please celebrate with us, during this our 20th anniversary year, the creation of our community's very own Community Cat Complex.
Alley Cat Advocates has accepted the opportunity to rent a freestanding building of approximately 4,500 square feet on the new campus of Louisville Metro Animal Services (LMAS), a campus that is soon to be the focal point for all municipal animal services in Louisville/Jefferson County, Kentucky.  It is Alley Cat Advocates' plans to collaborate with Louisville/Jefferson County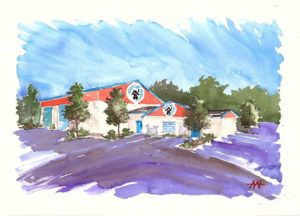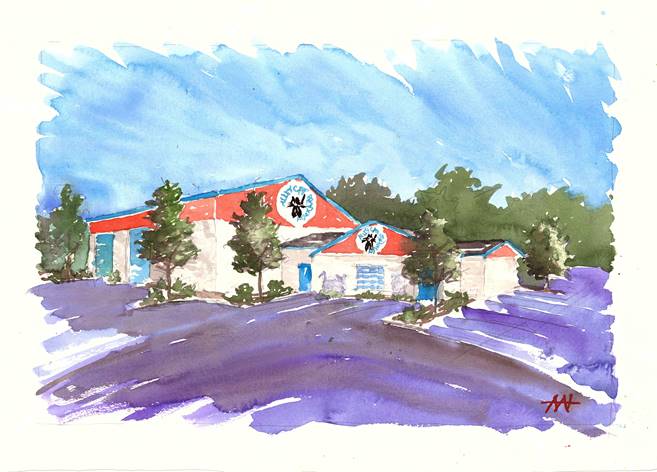 government to renovate this building, a building that will provide an opportunity for the community to make use of our services, and that of LMAS, with regard to community cats, at a single, central location.  The building will provide adequate space to have, under one roof, the following functions supporting Alley Cat Advocates' Trap-Neuter-Return and Metro Animal Services' Return-To-Field (returning stray cats home rather than euthanizing them) needs:
Spay/Neuter Clinic Space – allowing us to return to directly providing surgeries for our community cat clients and LMAS' community cats
Medical Rehabilitation Space – allowing us to directly provide short-term care for community cats now being hospitalized and/or boarded at clinics throughout our community
Special Needs/Hospice Foster Space – allowing us to house the small number of community cats for whom return to outdoor life is inhumane in a location adjacent to LMAS' adoption facility, providing easy access for citizens interested in adopting these special animals
Office Space – replacing current space and significantly reducing monthly rent expenditure
This project allows our organization to sustain our work by creating efficiencies across all our operations and provides us the ability to increase the number of cats we can help in all counties in the region.  The solidification of our partnership with LMAS creates unlimited possibilities for our community in the care we can provide our community cats.
BUT WE NEED YOUR HELP TO MAKE THIS HAPPEN!
To realize this opportunity, we are kicking off this special campaign to raise the $800,000 needed to design and build the space so we can help even more cats.  Having received early gifts from friends of Alley Cat Advocates, we are more than halfway to that goal!
As a cat lover, we are asking you to join the team of supporters by making a gift of your own.  Maybe honoring a parent – or a parent's beloved cat or dog – or a cat or dog you have loved would be perfect for you.  Maybe naming a room after a cat from your childhood or having a memorial brick with her name inscribed on it would be even better.  However you choose to do it – in one lump sum or spread throughout the year – we want you to be part of creating this facility that will position us to continue our twenty year legacy of helping stray cats in this, your, community.
Please click to donate!
For more information, please click below:
Community Cat Complex Brochure
Community Cat Complex Landscape and Floor Plan
Community Cat Complex Exterior
Community Cat Complex Naming Opportunities
Community Cat Complex Frequently Asked Questions
ON BEHALF OF THE CATS (a sample of some we've helped below), THANK YOU!