Volunteer Teams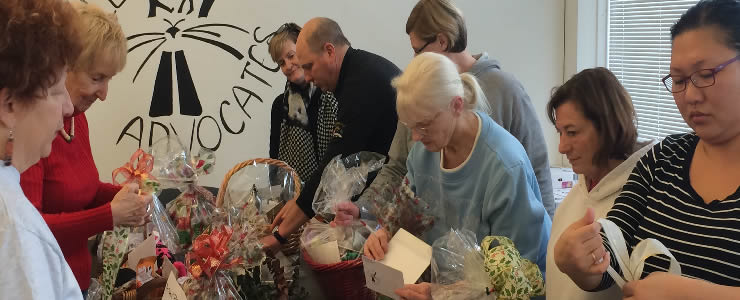 Join one of our administrative teams.  Attend volunteer orientation or contact personnel@alleycatadvocates.org to learn more!
Development Team
Team Leader
Oversees development and implementation of fundraising activities.
Identifies and solicits funds from external sources of support.
Recruits volunteers.
Education & Community Outreach Team
Team Leader
 Devises and coordinates activities related to continuing education in support of our mission.
 Plans and coordinates workshops or presentations.
 Develops instructional materials for workshops, tabling, or presentations.
 Functions as a clearinghouse for print information regarding activities associated with our mission.
Personnel Team
Team Leader
Trains and retains valuable volunteers.
Matches volunteers with activities that are pleasing and purposeful to them to further the mission of the organization.
Directs the work of the volunteers.
Prepares personnel policies and procedures.
Public Relations & Marketing Team
Team Leader
Oversees development and implementation of the group's marketing plan.
Identifies potential markets, their needs, and how to meet those needs.
Identifies ways to market our services.
Represents the group to the community.
Enhances the organization's image.
Writes press releases.