FAQs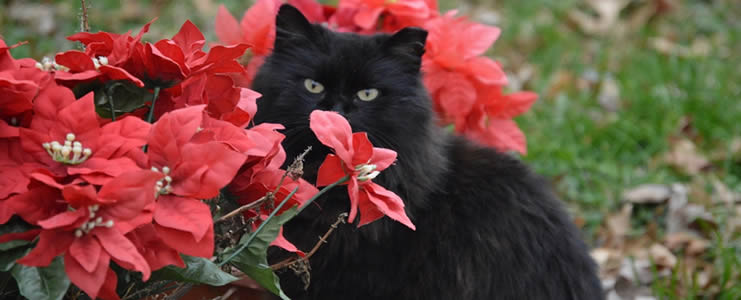 When and why was Alley Cat Advocates started?
Alley Cat Advocates was incorporated in Kentucky in February of 1999 and received Federal 501 (c) 3 status in January of 2000. The group was formed to provide a means of spaying and neutering unowned cats with the goal of reducing future populations of unowned cats.
Who makes up Alley Cat Advocates?
Alley Cat Advocates is comprised of volunteers with an interest in reducing the cat overpopulation problem and the suffering it causes by spaying and neutering unowned cats.
How do I contact Alley Cat Advocates for help with unowned cats in my neighborhood?
Please call the Alley Cat Advocates hotline at (502) 634-8777.
What sort of support does Alley Cat Advocates provide for me when I identify unowned cats in my neighborhood?
Support from Alley Cat Advocates ranges from supporting your activities by providing tips on trapping and colony maintenance to actually trapping, arranging surgeries, and returning the cats to their home.
How do I volunteer to help with Alley Cat Advocates?
Check our calendar for the date of our next Volunteer Orientation.  We will work with you to match your skills, interests, and available time with the group's needs.
I don't have time to volunteer with Alley Cat Advocates but I'd like to help in some way. What can I do?
We are always in need of a variety of supplies and, as a group whose work is funded almost entirely by donations, financial support is always welcome. Visit the "ways to give" section of our website or call us at (502) 634-8777 for more information.
Are my contributions to Alley Cat Advocates tax deductible?
Yes, as a group granted 501 (c) 3 status by the federal government, your donations are fully tax deductible.
Is Alley Cat Advocates a not-for-profit organization?
Yes.
Why would I choose Alley Cat Advocates to assist with the unowned cats in my neighborhood rather than my local humane society or animal shelter?
No other organization in the Louisville Metropolitan area currently focuses all their efforts on spaying, neutering and returning to their environment unowned cats. While traditional shelters in our community will accept these animals, in only the rarest of cases will the animals be placed in homes.
How can I tell if cats in my neighborhood are unowned or are someone's pets?
There is no definitive way to know except to ask your neighbors. Some have found that posting found signs in the neighborhood is a good way of asking all neighbors at once. If no one responds to your signs, one can assume that while the cat may have been someone's pet at some point, that individual is no longer assuming responsibility and the animal is now unowned.
What would happen to unowned cats if they are left alone to fend for themselves?
Some unowned cats are able to find adequate shelter and sufficient food. All benefit from a supply of quality cat food, shelter, and veterinarian care as needed.
Once I've identified an unowned cat, what should I do?
Call Alley Cat Advocates at (502) 634-8777. A volunteer will call you and describe the simple process leading to the spaying or neutering of the cat(s) and how to continue to help the cat(s) after the surgery.
Why are these cats given such thorough veterinary care and then returned to their outdoor environment?
While the outdoor environment is not always conducive to a long, safe life for these cats, there are, unfortunately, not enough homes for all unowned cats. Returning them spayed or neutered, however, greatly improves the cats' quality of life. In the males, their urge to roam and fight is markedly reduced. For the females, they are freed from an endless cycle of being in heat, getting pregnant, giving birth, and nursing and caring for kittens.
Why can't these cats be adopted?
The number of cats far exceed the number of indoor homes available. The statistics vary widely because un-owned cats are hard to count.  But, animal welfare agencies have reported that there are 5 to 15 cats born for every household in the United States. There are simply not enough indoor homes for every cat.
What is Trap-Neuter-Return?
It is widely accepted within the humane movement that a TNR program is the most effective way to stabilize and reduce the unowned cat population. It is also the most humane method. The basic strategy (there are many variations of TNR) underlying all forms of TNR programs is to identify an unowned cat or colony of unowned cats, humanely trap the cat(s), spay/neuter them, and return them to their environment. The entire process takes from one to three days on average.
Are the cats given any kind of follow-up support such as food and shelter after they are returned to their outdoor environment, and if so, who is responsible for doing this?
All cats going through Alley Cat Advocates' program return to an environment where they are fed and provided shelter. This support is provided by the individual who requested help from the group.
Where are alley cats found?
Alley cats is a phrase used generically to describe cats who are stray or unowned.  They are typically found in groups behind restaurants, at motels and hotels, at apartment complexes, in parks, and in alleys. Any place a cat (or more than one cat) can find food and shelter is a potential home for an alley cat.
For more specific care questions go to our Community Cat Care Center.